Today's Cyclist is a resource of information for a wide variety of cyclists from all disciplines.
This page is a means of finding out about the best products and dealers who supply your favourite products in your local area.
Our in-depth knowledge and research of these specialist products from a variety of different brands allows you to find the perfect option for your cycling needs.
We then enable you to find a local supplier who will further be able to assist you in creating the ultimate cycling experience.
Local independent dealers are often an untapped pool of knowledge and we recommend that you engage with them. As a result, we point to to local suppliers wherever we can to help reduce the arduous task of finding dealers.
The Today's Cyclist page aims to help local bike dealers and consumers and is now operated by IndoorBiker.co.uk.
Recently Tested Products
Kenda Havok Pro
Mountain Biking UK was impressed by the combnation of low weight and rolling speed offered by the Kenda Havok Pro.
This resulted in MBUK awarding the tyre their "value" award for being a great all-reader at a great price.
The easy install, long wearing carcass was also noted and praised.

Lake CX301
Cycling plus recently released their thoughts on the Lake CX301 cycling shoes.
With a "Highly Commended" stamp of approval it is clear that Cycling plus were fans of the lightweight feeling shoes.
The snug and flexible materials make them comfortable to wear without feeling insecure.
Tern Verge P10 – Foldable Road Bike
Finding a foldable road bike that also looks great can be a real struggle. So when you hear someone compliment your bike, then it is obvious that you are on to a winner with the Tern Verge P10.
Even if you do manage to find a bike that does look great, they can often be lacking in terms of performance.
The P10 received an extraordinary 8/10 from Urban Cyclist magazine.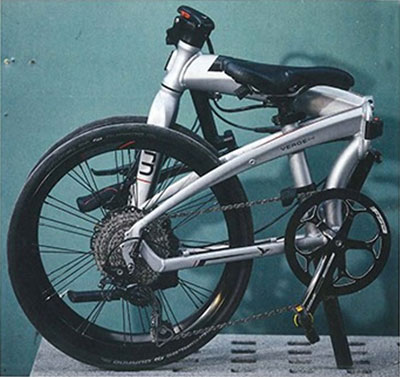 Perfect Practice Makes Perfect
With the winter weather comes the inevitable difficult cycling conditions that may have you resorting to indoor cycling practice.
Luckily there are a few options available that make cycling still possible.
If you have watched any of the fail videos of people using cycling rollers then you might be put off buying one.
Therefore, IndoorBiker.co.uk has compiled a best turbo trainer top 10 list that will suit cyclists of all different levels of experience. Being able to cycle through the dark winter months will make a huge difference to your overall cycling ability and make those hill climbs that little bit easier when summer rolls around.
Proviz Reflect 360 Rucksack
With the gloomy English weather approaching it is important that cyclists are clearly visible when cycling on the roads.
Being seen will not be an issue with the Provix Reflect 360 on your back acting as a lighthouse.
So much so that Cycling Plus decided that it deserved their "highly commended" mark, giving you confidence that you are getting your monies worth.